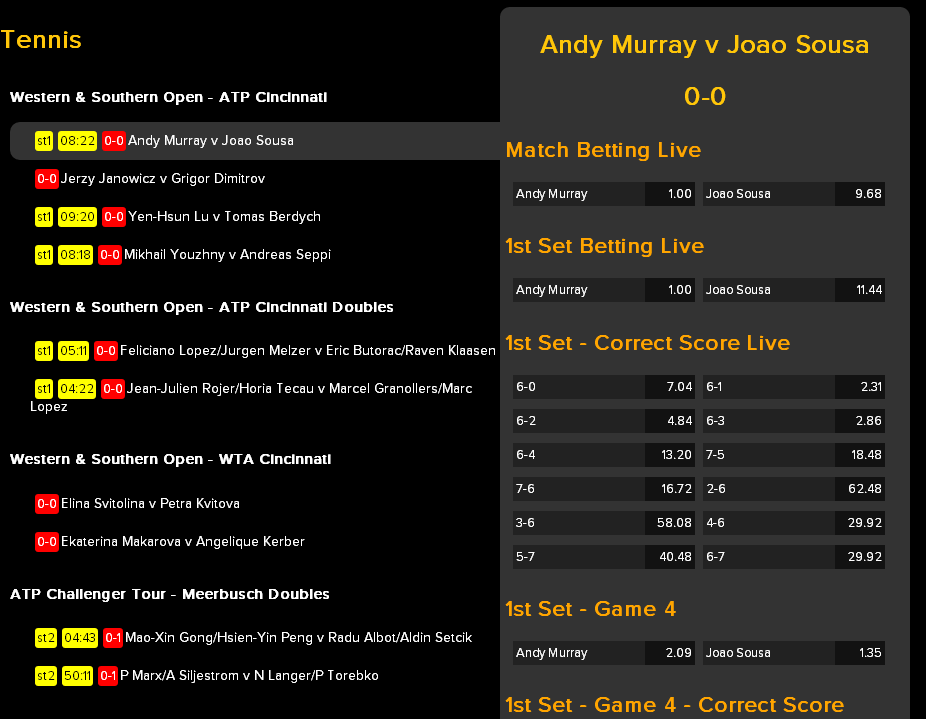 Our sportsbook software comes with Live betting functionality in all our Professional and Enterprise plans. We cover a large number of events worldwide including all Soccer leagues, basketball, baseball, american football, even a number of horse and dog races. For each event we show live scores, minute of play, and for most popular events a play-by-play updates timeline showing cards, scores, substitutions, various other events.
European soccer leagues also come with live text commentary which is great for clients with limited access to television or live streams as well as for search engine optimization purpose, since all content is unique.
The sportsbook software we offer comes with virtually limitless scaling capabilities that allow websites built on top of our platform to sustain large amounts of traffic, in the order of thousands of concurrent users, with any live betting offering available. Thanks to our unique innovative cloud hosting technology we are able to operate a giant network of clusters and servers on auto-pilot, with minimal human intervention, and with the lowest costs available in the industry.