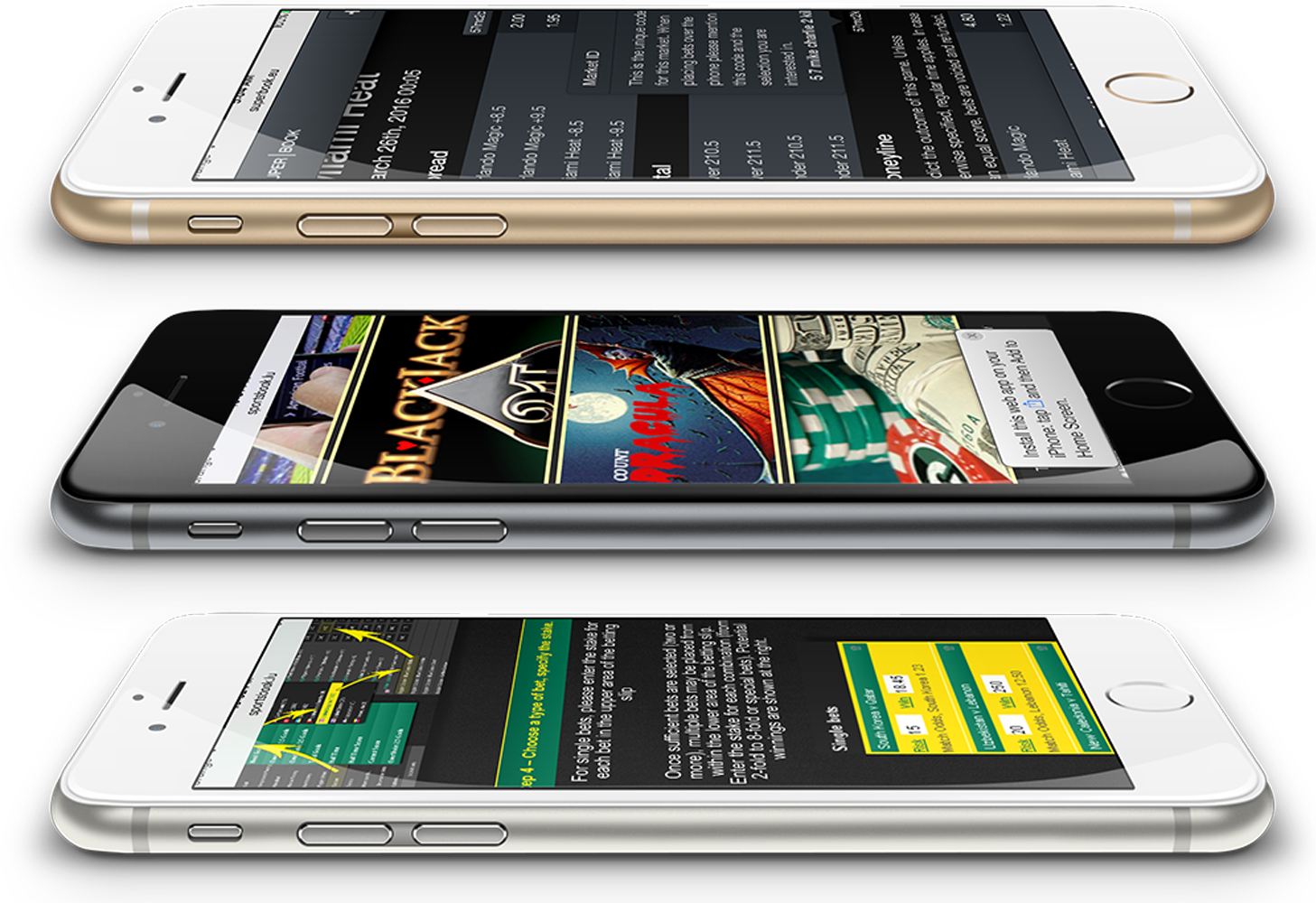 We create beautiful and unique sportsbooks
Every single object throughout our rich interfaces is hand-crafted to perfection, from highly compatible color combinations and up to discrete border and shadow effects that work across browsers and devices. We studied user behavior and preferences and analyzed countless scenarios and possibilities over the course of our 10 years experience and are able to deliver custom crafted front-ends that clients simply love to use.
All mobile device users are welcome!
You will find that discussing with our user experience design team is a simple and hassle free process where we ask several simple, non-geeky questions to identify your requirements, taste and preferences and deliver relevant design proposals. Upon deployment, our state of the art content management system allows for later reviews and content publishing as well as streamlined content and media management.
Our layouts are fluid and flexible. We can move around menus, headers, slideshows, calls to action, forms, videos, static and dynamic content as required. We were back in 2007 the first and we still are the only provider that offers complete compatibility with even the most demanding locales such as RTL enabled Arabic, Persian and Hebrew and the strange Chinese and Japanese character sets.
Our software features different market layouts for European, American, Asian events as well as customized market overviews for Soccer, American Football, Basketball, MLB and races.
Users can choose between 8 different odds formats – decimal, fractional, indonesian, malay, Hong-Kong, american, italian and percents.
User time zone is automatically detected and all dates and times are automatically formatted as required by their locales. The software understands LTR and RTL input as well as different character sets and alphabets worldwide.
We feature an intuitive and unique market browsing layout which every user will be familiar with since the first moment they visit your website. Navigating our software is easy, fast and pleasant, the platform keeps all useful features at hand at all times thus delivering an user interface that clients love as much as we love designing.